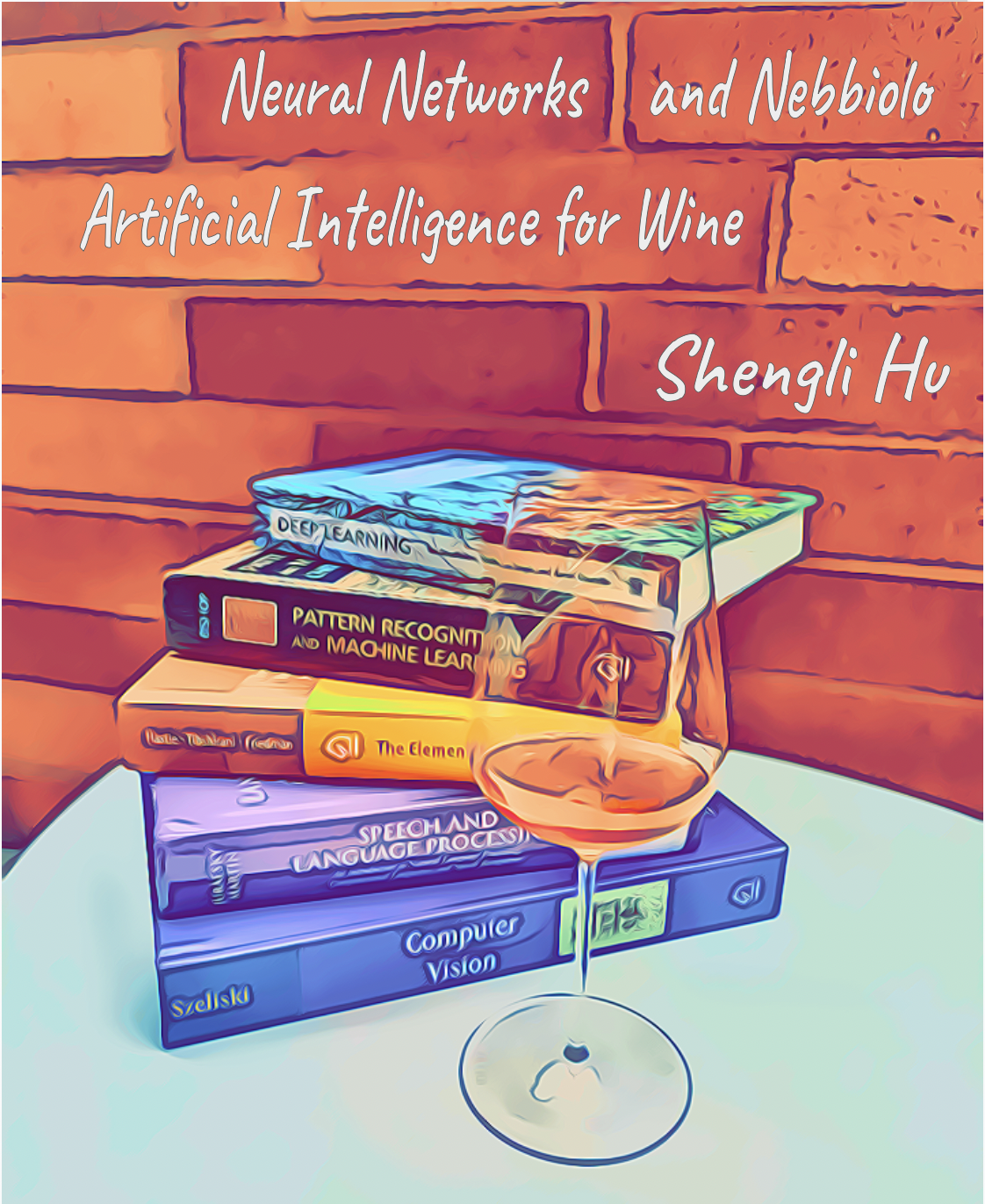 Neural Networks and Nebbiolo: Artificial Intelligence for Wine.
Released in September 2021!
About the Book
This book is a proof of concept for how artificial intelligence could, and should be applied to each and every aspect of the wine industry from vine to wine, to assist wine professionals in improving their professional skills, productivity, and efficiency, to change the wine industry for the better, and ultimately enrich wine consumers' experiences. We ask, answer, illustrate, and demonstrate the solutions to a diverse range of questions relevant to wine professionals and enthusiasts, including but not limited to:

How could AI be leveraged for improving viticulture such as vineyard management and natural disaster response?
What are the essential components and techniques to enable speech assistants like Alexa or Google Home to answer any wine-related questions?
How could AI automatically come up with reasonable wine pairing suggestions, whether it be with food, music, or art?
How could AI help flying winemakers and globe-trotting wine professionals optimize their lifelong wine experiences?
How could AI techniques tailor and optimize for each wine taster the best blind tasting strategies based on personal strengths and weaknesses?
What factors could influence bidder behaviors at wine auctions, and which auction design elements play a role in auctioneers expected revenue from the auction? How could AI methods help design the optimal auction mechanism for the auctioneer?
Are fine and rare wines worth considering of potential alternative assets relative to traditional assets for investment? How could AI improve wine collector's investment portfolio management strategies?
Could AI assist vine-growers, viticulturists, and geneticists in accurate identification of thousands of grape varieties around the globe?
What makes a great wine list? How to leverage AI to automatically evaluate wine lists objectively? How to automatically generate wine lists according to themes, preferences, moods, and occasions?
What are some AI techniques that would enable us to automatically generate wine maps according to any artistic styles?
How could we scientifically pinpoint the causal effect of Terrior versus Vigneron on wine? What are some AI techniques that would enable us to know for sure if wine's quality is caused by winemaking practices, vintage variations, climats or lieux-dits, etc.?
What makes a cocktail creative? How could we automatically generate creative cocktail recipes with AI?
About the Author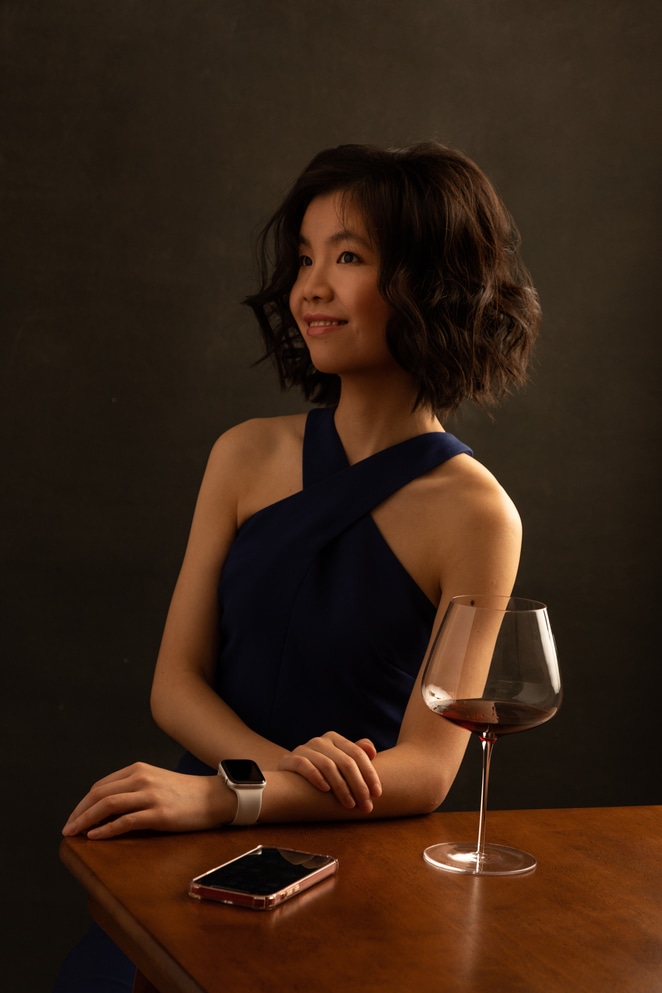 Shengli Hu is an AI research scientist in New York City. Her research experience and interests lie in intersdisciplinary research bridging social sciences, computational linguistics, computer vision, and speech. She has published in top conferences and journals in natural language processing, computer vision, speech, and applied statistics including Association of Computational Linguistics (ACL), Empirical Methods in Natural Language Processing (EMNLP), European Conference on Computer Vision (ECCV), Computer Vision and Pattern Recognition (CVPR), InterSpeech, and Annals of Applied Statistics (AoAS). Her research works have been featured in spotlight talks, and nominated for Best Paper Award. Shengli Hu received her PhD from Cornell University in 2019.
She is also a wine professional with credentials including Diploma in Wine with Merit by Wine and Spirits Education Trust (WSET), Certified Sommelier by The Court of Master Sommelier, Certified Specialist of Wine by The Society of Wine Educators, and Certified Specialist of Spirits by The Society of Wine Educators. She is the author of the book Neural Networks and Nebbiolo: Artificial Intelligence for Wine, with its online platform AI FOR WINE (under active development), set to be released late 2021. She is currently working towards Master of Wine by the Institute of Master of Wine.
Contents